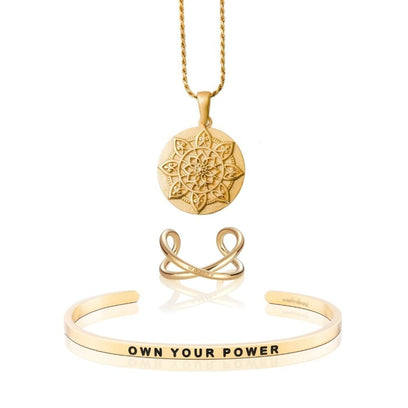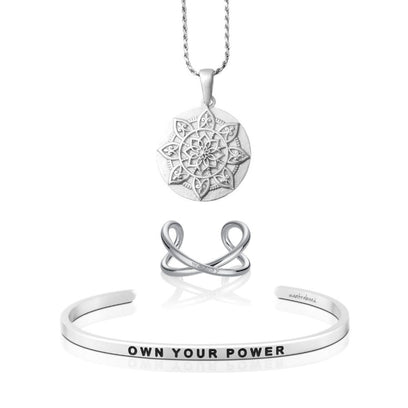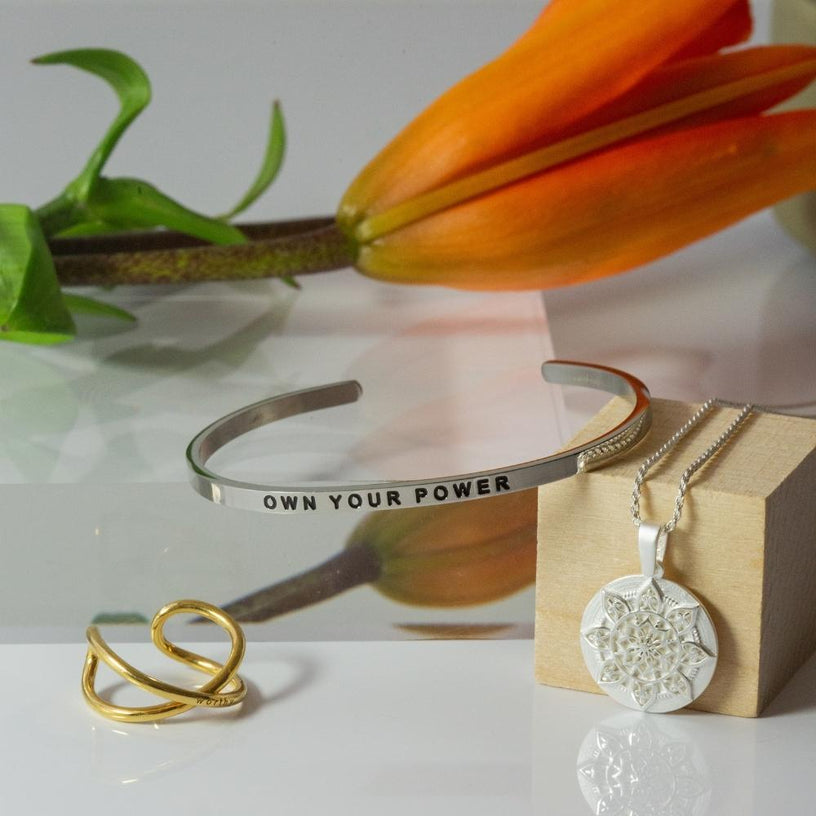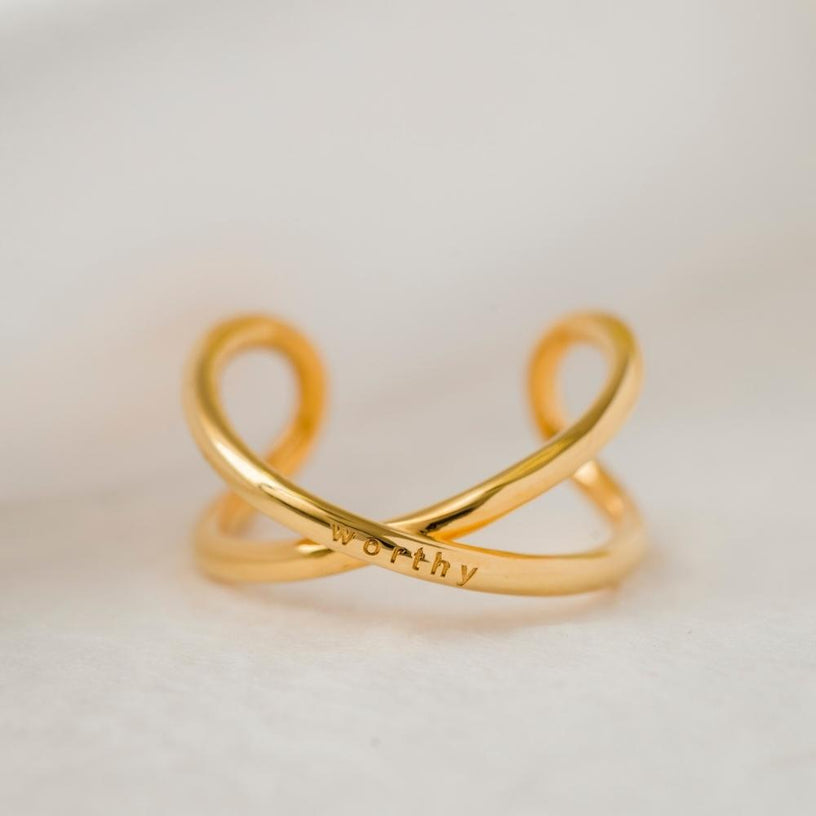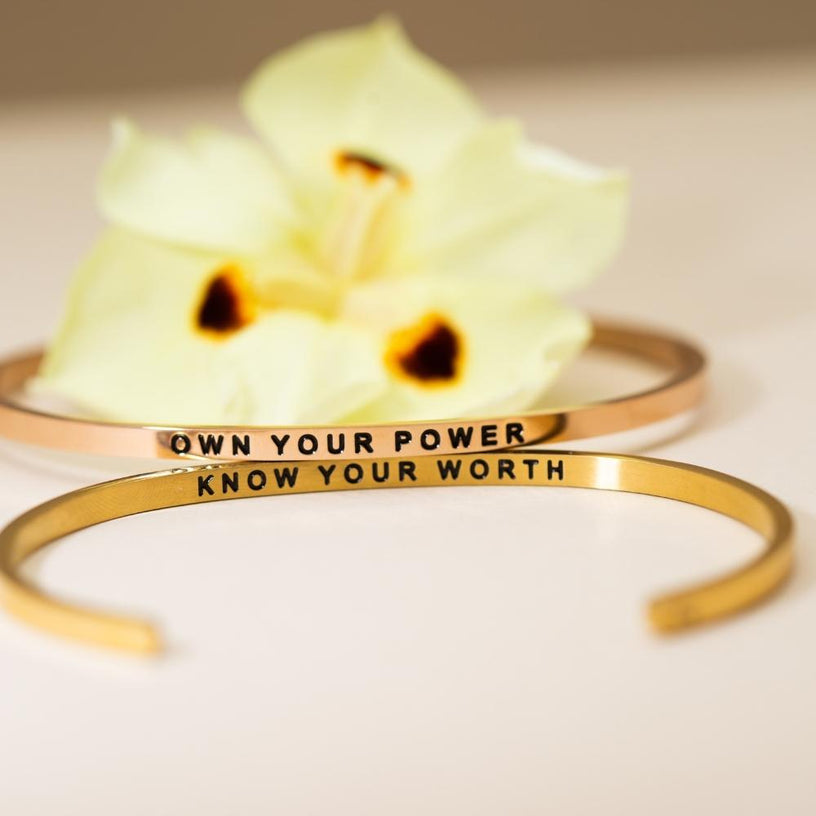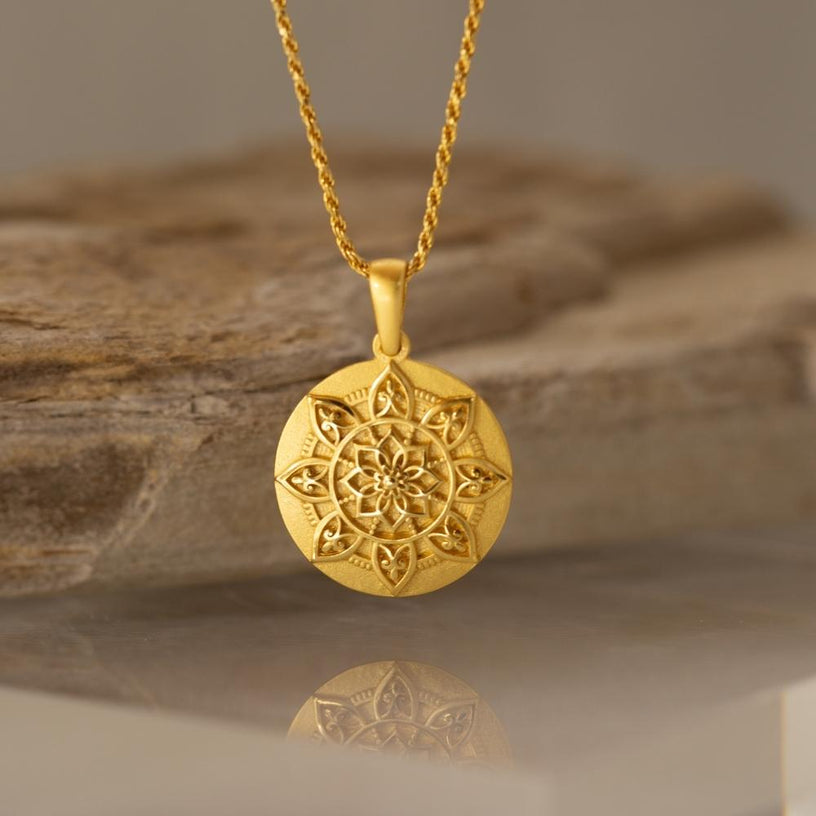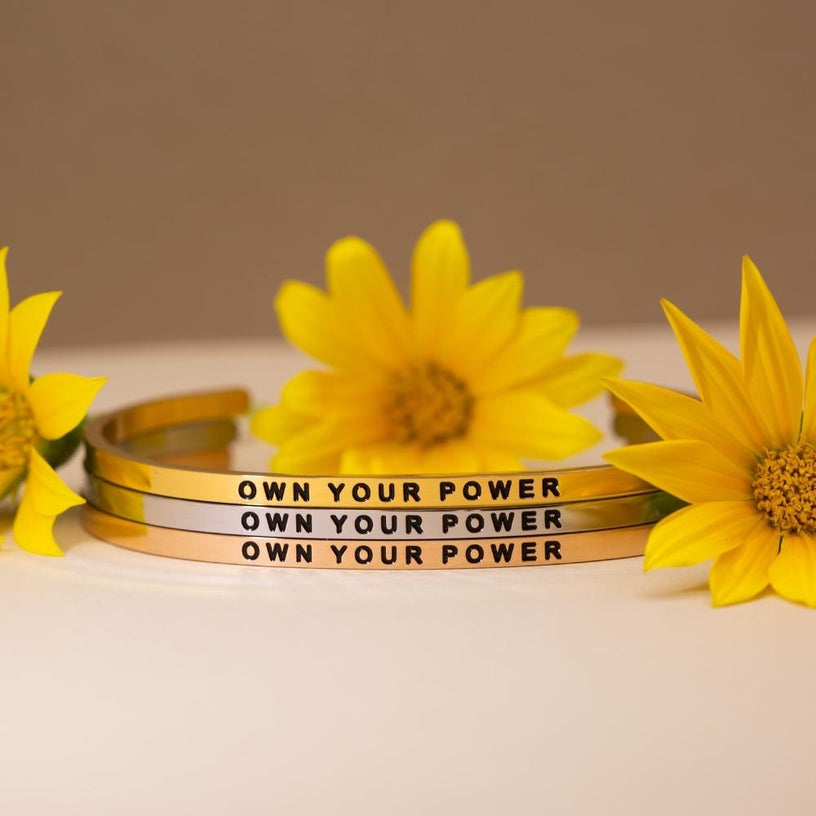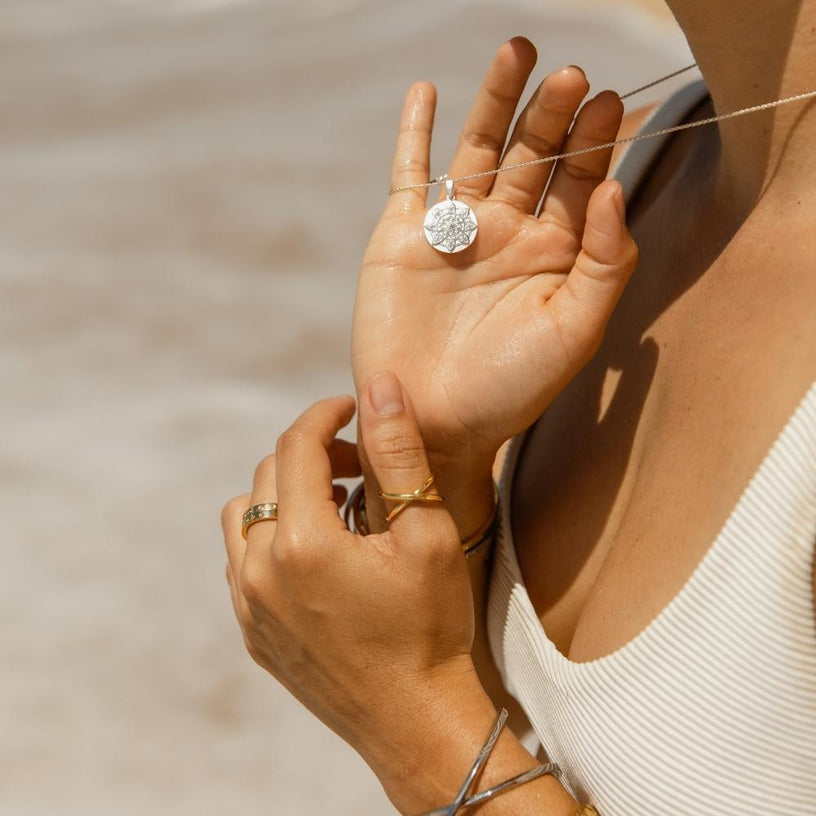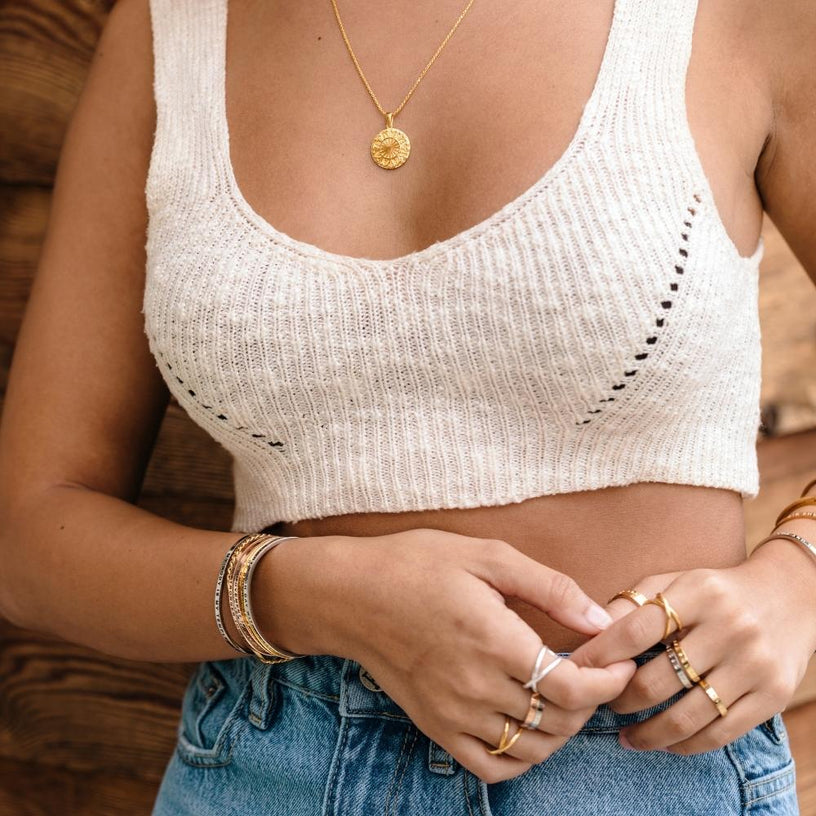 ABOUT THIS MANTRA
Save 20% by purchasing a bundle put together by our team. This bundle consists of:
- 1 mandala affirmation necklace
- 1 infinity ring
- 1 original MantraBand® bracelet
I Am Worthy necklace is a gentle reminder to let in love, let in forgiveness, let in joy. I am worthy, I am abundant, I am loved.
Worthy ring is your reminder to love and accept yourself. Remember and believe in your heart that you are worthy of all good things, now and always.
Own Your Power, Know Your Worth bracelet is a gentle reminder to know yourself, your strengths and weaknesses, and to know your worth. Respect and love yourself, because that is where your power begins. Know that you are worthy of everything you dream of. Step into your power, have courage, trust your inner wisdom. Own your part in the life you create.
MATERIAL & CARE
Material
Our bracelets are made of hypoallergenic, tarnish resistant, lead free stainless steel. Gold and rose gold bracelets are 18K gold dipped over stainless steel.
Care
To clean, wipe with a soft cloth. Avoid frequent contact with strong chemicals, such as detergent, bleach, perfume, etc. Store in a jewelry box or soft cloth. Always remember to remove your gold bands before shower or exercise. Do not wear them in hot tubs or swimming pools.
PRODUCT DETAILS & FIT
MantraBands are fully adjustable and will fit most wrist sizes. We designed them to be delicate, lightweight, comfortable and durable, so you can wear them daily, to work or play. Our bracelets are made of hypoallergenic, lead free, and tarnish resistant stainless steel.
Gold MantraBands are made with the same strong, tarnish resistant material as our silver bands, with a thick overlay of 18K gold. With proper care, gold plated bands will last a long time.
SHIPPING & RETURNS
Standard shipping is free on all domestic (US) orders over $20. We also offer free shipping on most international orders with minimum order amount of 100USD. Delivery times are shown on the checkout page and are in addition to the 1-2 day processing time. You will receive a shipment confirmation email with tracking number when your order is shipped.
We stand behind our products. If you are not completely satisfied with your purchase, send it back within 30 days for a full refund or exchange.