From the Mantra Kitchen: 5-Ingredient Bliss Balls
18 March, 2020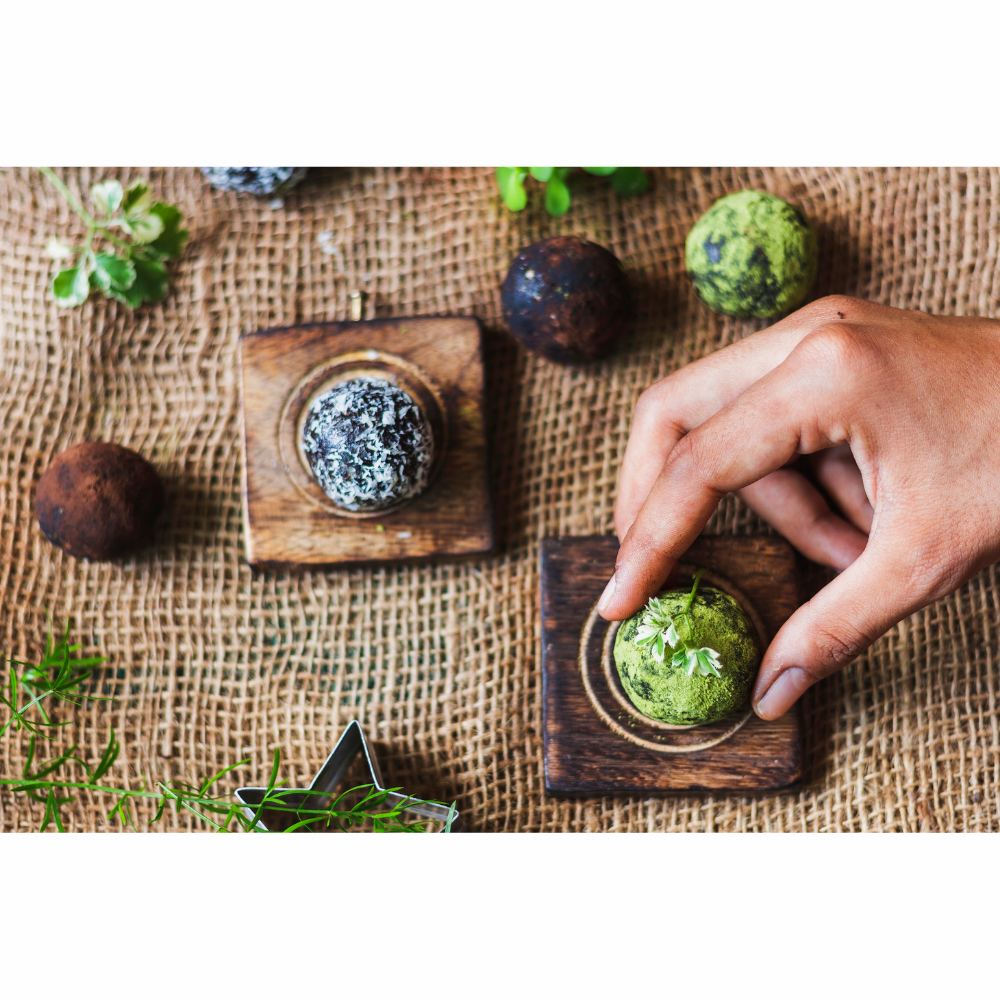 The Introduction
Today we have an easy-to-make healthy bliss balls recipe for you! These healthy bliss balls are made with oats, mulberries, sunflower seeds, and dates. These scrumptious energy balls are gluten-free, nut-free, and vegan. For variety, you can also roll your bliss balls in shredded unsweetened coconut, cocoa powder, or matcha powder. These energy balls are such an incredible snack, and are made with just 5 ingredients!
FROM THE MANTRA KITCHEN: BLISS BALLS WITH MULBERRIES
This recipe for bliss balls is a piece of cake to make, clocking in at only 5-10 minutes! We love to keep these around the MantraBand office, as they are a perfect high-energy snack. You'll feel a practically instant boost of energy when you eat one!
These energy balls contain only healthy carbs and fats. No processed ingredients! No refined sugar! Our vegan bliss balls don't require baking, and they're gluten-free and nut-free.
5-MINUTE BLISS BALLS RECIPE
We all want to live healthy lifestyles and 2 easy ways to do that are to avoid processed foods, and make your own sweets. Making your own treats doesn't have to be difficult. Let us show you with our easy bliss balls recipe! 
All you have to do to make this bliss balls recipe is combine the 5 ingredients in a food processor, and then roll into balls with your hands. That's all! 
This is a perfect snack for vegan moms on-the-go, families, and anyone else. If you have kids, we promise, your kids will love these! Just you? Freeze your leftovers in your favorite sustainable food storage bags! Let them thaw for 30 minutes before you eat them.
BLISS BALLS RECIPE
Ingredients
1 cup dried mulberries

½ cup sunflower seeds

9-10 pitted dates

¼ gluten-free oats

1 tsp vanilla extract

Pinch of salt (optional)
Instructions
Process all ingredients except the dates and vanilla in a food processor for 10-20 seconds.

Add the dates and vanilla extract, and blend until the mixture stays together when you press it between your fingers. (If the mixture feels dry, feel free to add a couple more dates.)

Use a cookie scoop or a generous tablespoon and roll a ball between your hands. Continue until no dough is left (recipe makes approximately 1 dozen balls).

Roll the balls in shredded unsweetened coconut, cocoa powder, matcha powder, or whatever you choose! 

Store in the fridge in a sealed, airtight zero waste bag or container. Enjoy!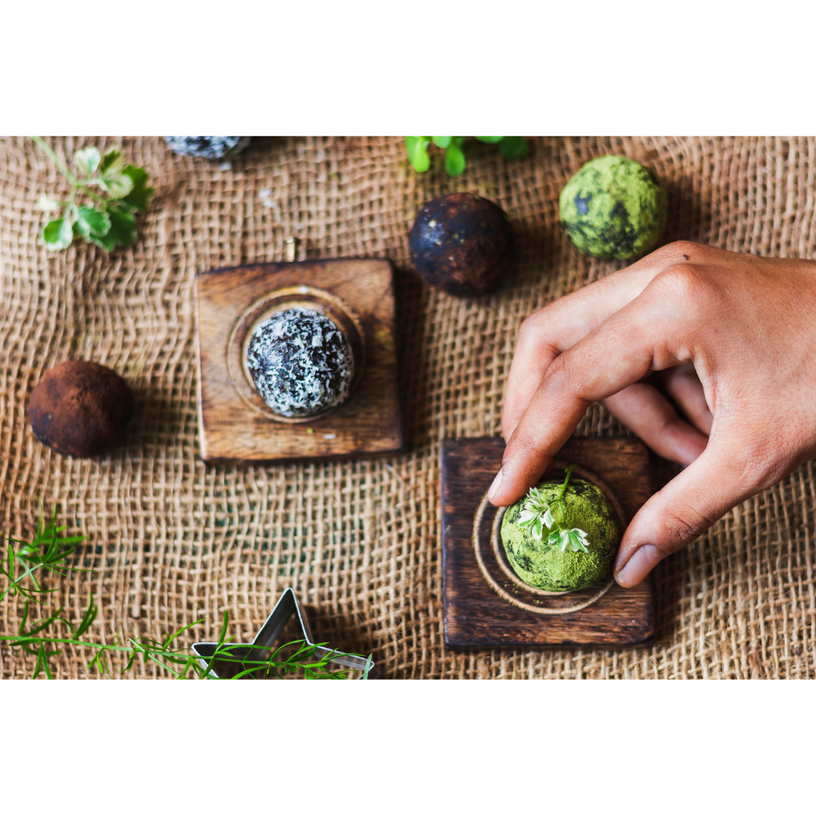 From the Mantra Kitchen: 5-Ingredient Bliss Balls
18 March, 2020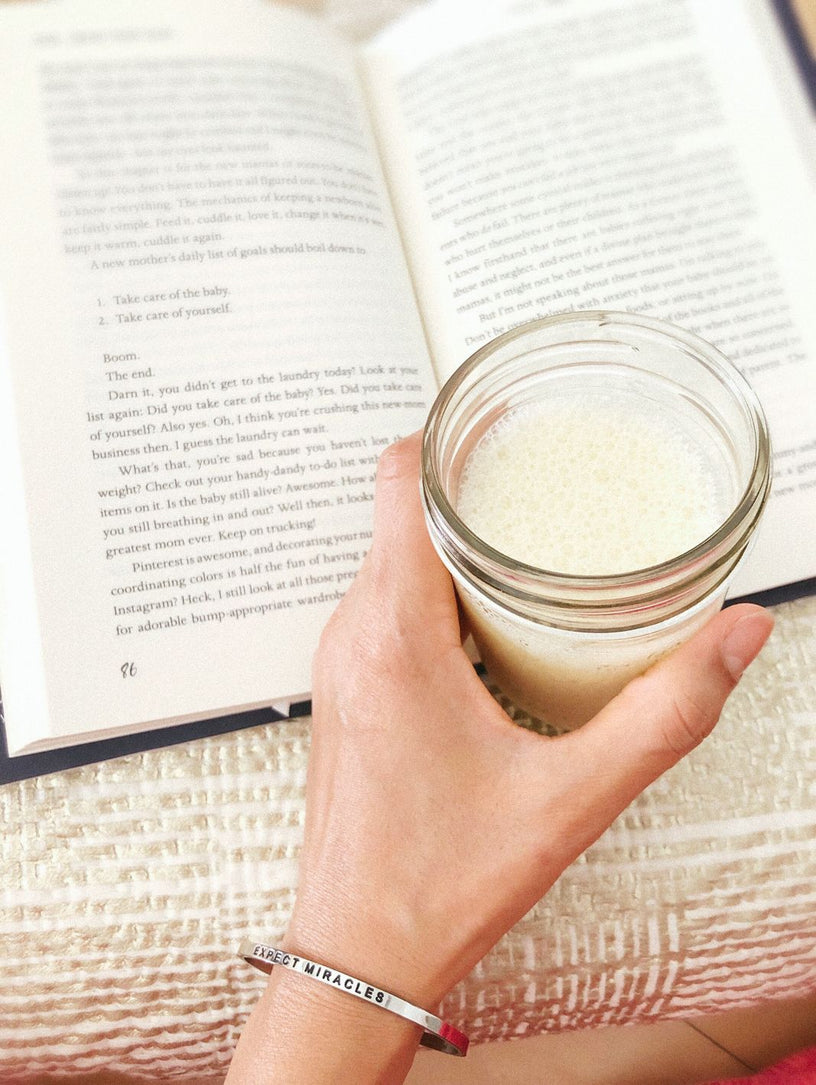 From the Mantra Kitchen: How to Make Almond Milk
18 March, 2020 From the Mantra Kitchen - Vegan "Galaxy" Overnight Oats
24 February, 2020