From the Mantra Kitchen: How to Make Almond Milk
18 March, 2020
The Introduction
Learn how to make heavenly almond milk at home. Homemade almond milk tastes so much richer than the store-bought variety. Luscious, velvety, and pure.
Knowing how to make homemade almond milk is a helpful life skill. Plus, this particular skill carries over to making just about any homemade nut milk! 
At MantraBand, we're big fans of cashew milk, too. You could even go nutty with some hazelnut milk. (Pardon our pun. We couldn't resist.)
There's something about making a smoothie with plant based milk you made yourself that we could swear actually make it taste better. It's super soft, super raw, and it's insanely tasty, too.
And if you love that occasional bowl of cereal? (We won't tell.) Pure happiness.
Here's a homemade almond milk recipe from MantraBand's Social Media Coordinator, Katie!
HOW TO MAKE ALMOND MILK
Making homemade almond milk is a cinch. The most difficult part of making your own almond milk is remembering to soak the almonds! 

Place 1 cup of raw, unsalted almonds in 4 cups of cold water.

Let the almonds soak overnight or for at least 6 hours

. 

Once the almonds are soaked and perfectly plump, drain, and rinse them. Place them in a blender with 4 cups of filtered water (more to thin, less to thicken), 3 dates (if you want it sweetened), and a pinch of sea salt for the perfect balance of flavors. You could also add a little vanilla, if you like!

Strain your almond milk through a nut milk bag, cheesecloth, or even a very thin dishtowel (over a bowl or other container, of course).
Voila! Delicious, velvety, yummy almond milk!
HOW TO STORE ALMOND MILK
Keep your almond milk refrigerated, and shake before use. Your homemade almond milk will keep a few days. Homemade almond milk tastes best when consumed within 3 days. 
You can also freeze your almond milk in ice cube trays, and pop out a handful of almond milk cubes anytime you need some for smoothies!
DID YOU MAKE THIS RECIPE? 
Tag @mantraband on Instagram and hashtag your image with #MantraKitchen.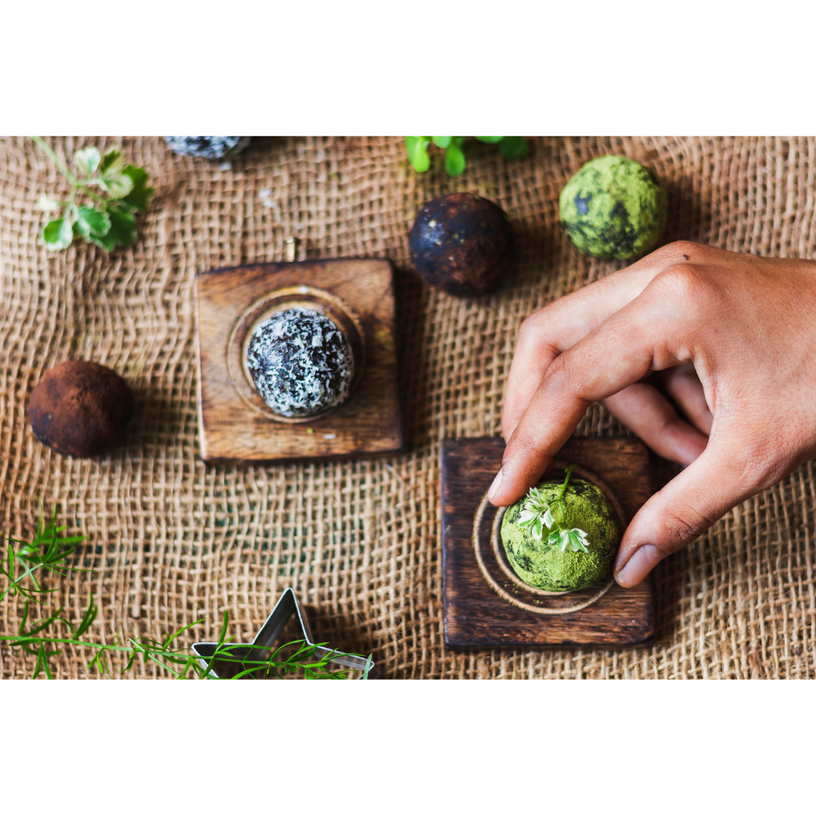 From the Mantra Kitchen: 5-Ingredient Bliss Balls
18 March, 2020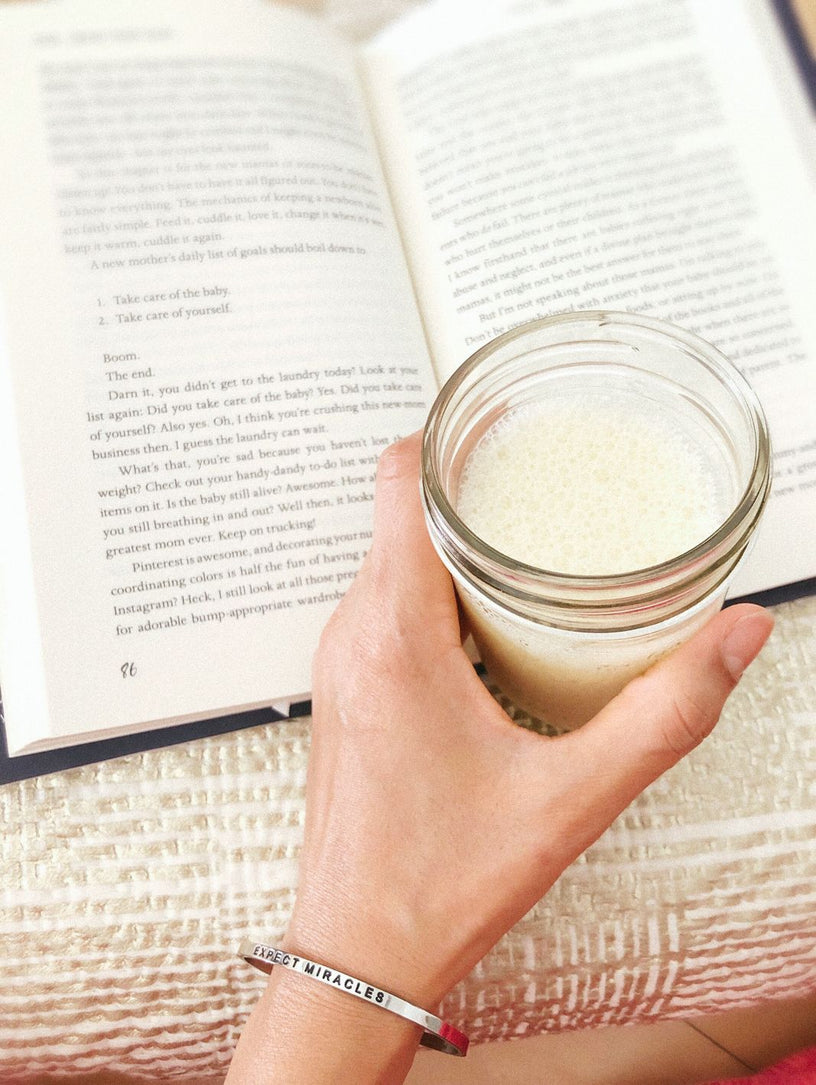 From the Mantra Kitchen: How to Make Almond Milk
18 March, 2020 From the Mantra Kitchen - Vegan "Galaxy" Overnight Oats
24 February, 2020