From the Mantra Kitchen: Chocolate Avocado Pudding
02 April, 2020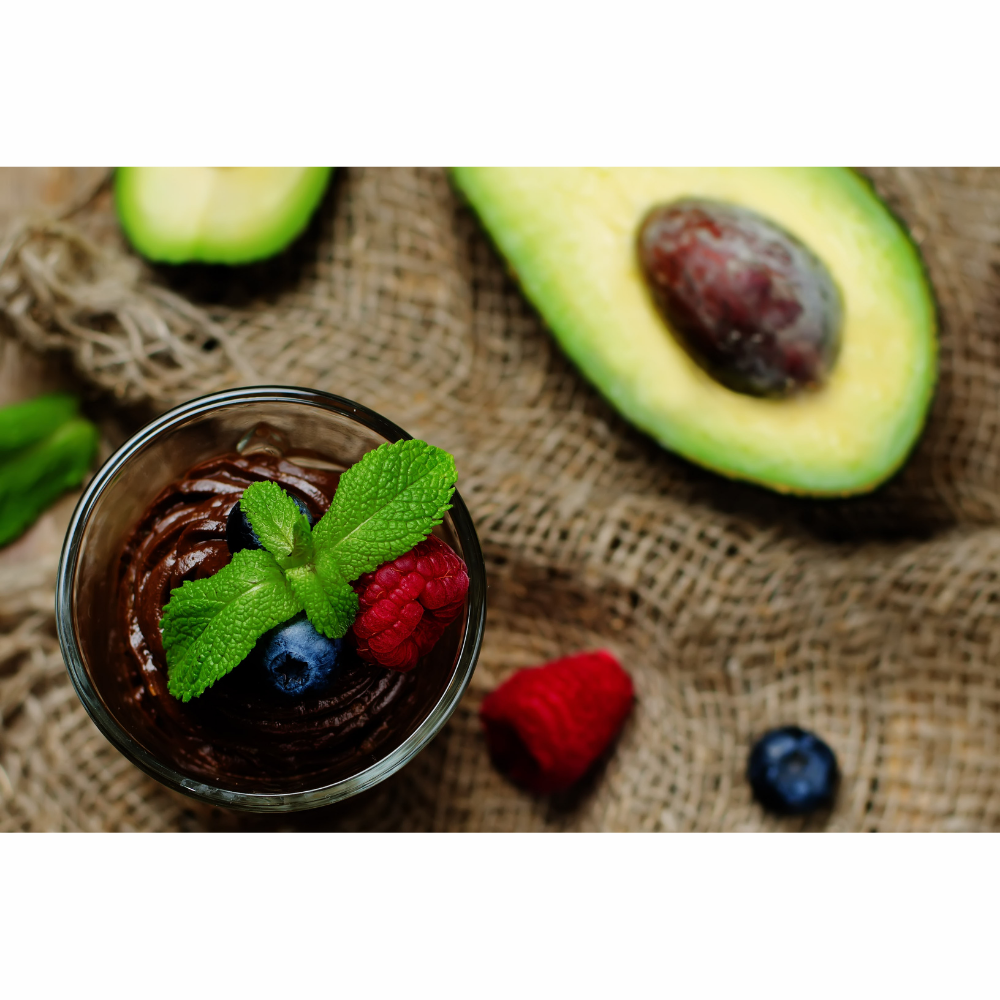 The Introduction
Our Chocolate Avocado Pudding is a dairy-free, healthy dessert, made with just a few ingredients that you probably already have in your kitchen. We love how creamy the avocado makes this simple chocolate pudding!
MAKING CHOCOLATE AVOCADO PUDDING
Making this chocolate avocado pudding is as easy as can be. Avocado, cacao powder, pure maple syrup, a dash of vanilla and salt blend together into a silky-smooth pudding. We also love this recipe because it doesn't require any thickening agents or dairy-free milks!
As with any avocado recipe, the taste of this pudding will vary based on the size of the avocado you use and its ripeness. Adjust any of the ingredients to how "avocado-y" your avocado is, and to your taste!
Sometimes we add a little extra cacao powder to make our pudding more chocolatey, and other times we love an extra dash of salt to fully bring out the flavor of this pudding. If you want to add other healthy, fun extras, like a spoonful of almond butter or a bit of almond extract, you can certainly do that, too!
If you only have a smaller kitchen food chopper or processor, it will get the job done. For pudding that will fool even the pickiest eaters, though, we recommend using a high-speed blender. If you have one in your kitchen, this pudding will taste downright sinful!
FUN AVOCADO FACTS
An avocado contains more potassium than a banana, so it's an amazing pre- and post-workout food!

The

oleic acid

found in avocados has been found to lower inflammation. 

Avocados are high in fiber, which helps to prevent blood sugar spikes.

The fat content in avocados helps with nutrient absorption, especially certain nutrients such as Vitamins A, D, E, and K.
HOW TO MAKE CHOCOLATE AVOCADO PUDDING
Our Chocolate Avocado Pudding is an easy, dairy-free dessert that's ready in 5 minutes! We love how it's made with healthy avocados, and has a creamy and rich texture.
INGREDIENTS
1 ripe avocado

2 Tbsp raw cacao powder (or cocoa powder)

2-3 Tbsp real maple syrup

½ tsp vanilla extract

Pinch of salt

2 Tbsp water (add more if needed)
INSTRUCTIONS
Scoop the flesh of the avocado into a small food processor or high-speed blender. Add the cacao powder, 2 Tbsp of maple syrup, vanilla, salt, and water, and blend until smooth.

Taste your pudding and add more ingredients to taste. Serve immediately (makes 2 servings) or store in an airtight container in the refrigerator to chill.

Leftovers may be stored in an airtight container in the refrigerator for up to 2 days. If your stored pudding begins to separate, simply stir it to restore the creamy consistency. 
Have you tried avocado pudding? What's your favorite mood-boosting vegan dessert recipe?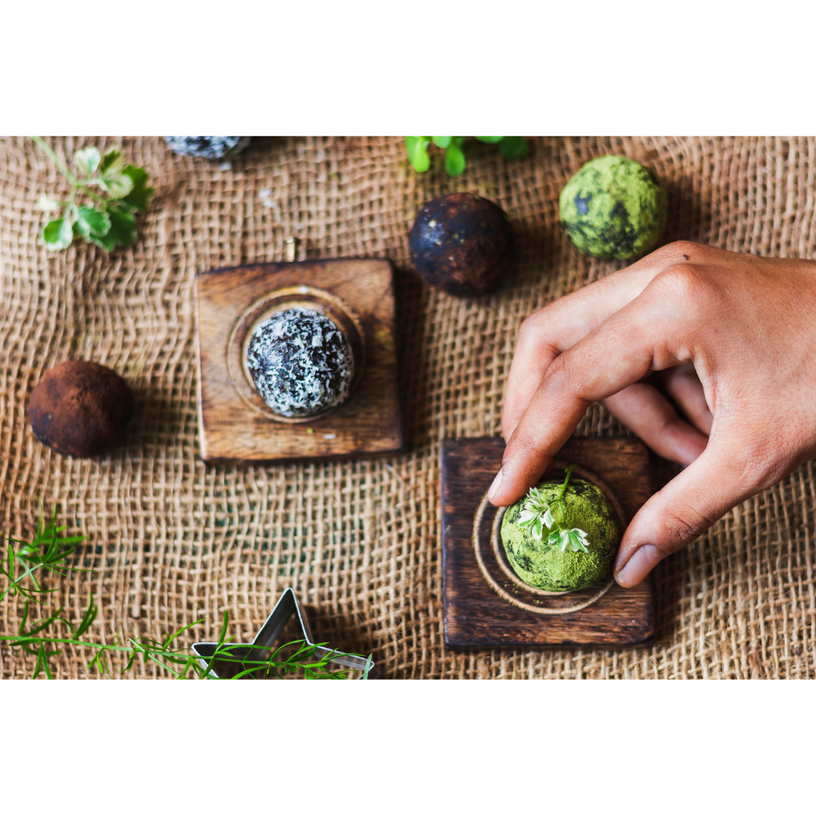 From the Mantra Kitchen: 5-Ingredient Bliss Balls
18 March, 2020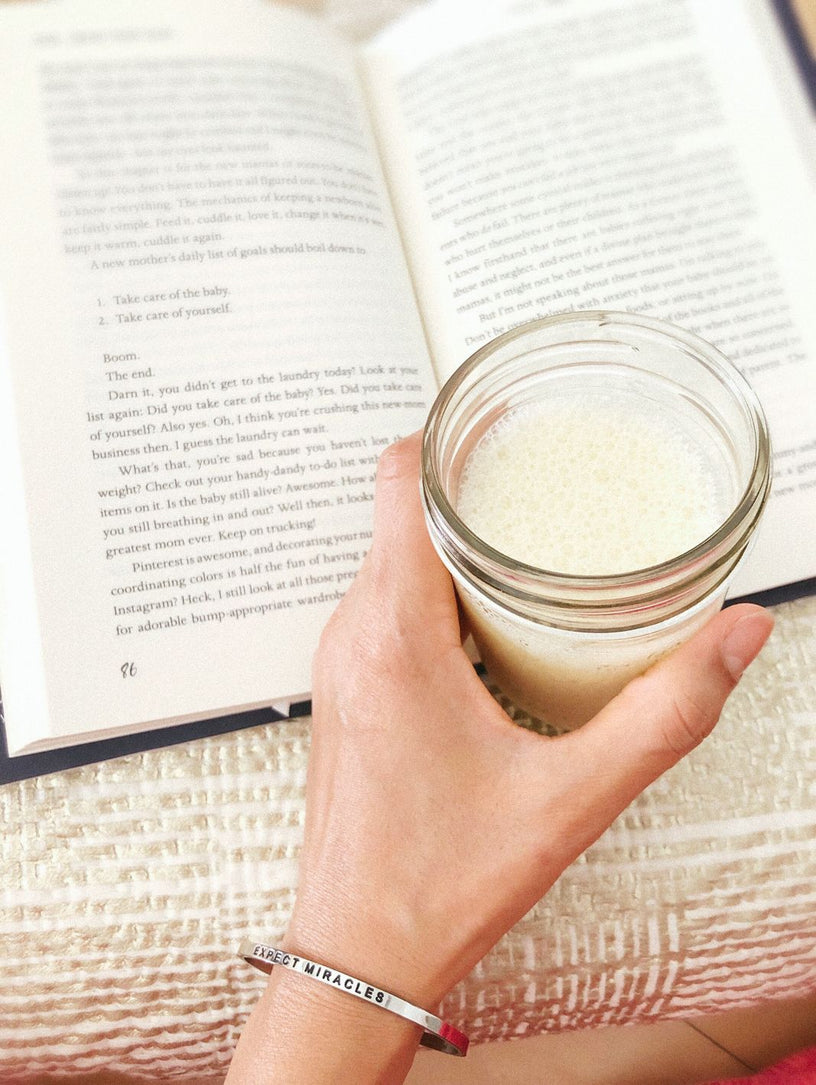 From the Mantra Kitchen: How to Make Almond Milk
18 March, 2020 From the Mantra Kitchen - Vegan "Galaxy" Overnight Oats
24 February, 2020